Top 5 Office Chairs Under $500

Top 5 Office Chairs Under $500

Top 5 Office Chairs Under $500
Chances are, you sit in an office chair for hours every day. If you've begun shopping for one, you've probably found out that they can get really expensive. Not everyone is willing to shell out thousands of dollars for a task chair, which is why we've created this list of our top 5 office chair choices under $500. Budget shoppers rejoice!
"I'm a baller on a budget"*
*Tim Zorca - Smart Furniture IT Developer
Protecting your health with an ergonomic chair should be at the top of your to-do list if you sit down to work for eight or more hours a day. Sitting still in a chair all day that doesn't support your back properly can lead to many health complications: poor circulation, back pain, shoulder pain, eye strain, and many others. Springing for a more expensive chair is worth the investment, but we understand that isn't always in the cards. That's why we've collected our list of the top 5 office chairs under $500. We want you to be able to sit comfortably without breaking the bank.
We've used customer feedback and personal experience to compile this list. While it's not completely scientific, using our extensive product knowledge, personal experience, and understanding of ergonomics, we're confident that this list will take care of our cash-strapped customers. Everyone deserves good health and a comfortable work environment.
Honorable Mentions
---
The Cobi Chair is a small, light desk chair that is perfect for conference rooms and home offices alike. The smallness of the chair and the complete lack of bulk or clutter when it comes to adjustments, armrests, and features, making it very freeing. The chair was designed so that you could constantly shift positions without getting uncomfortable.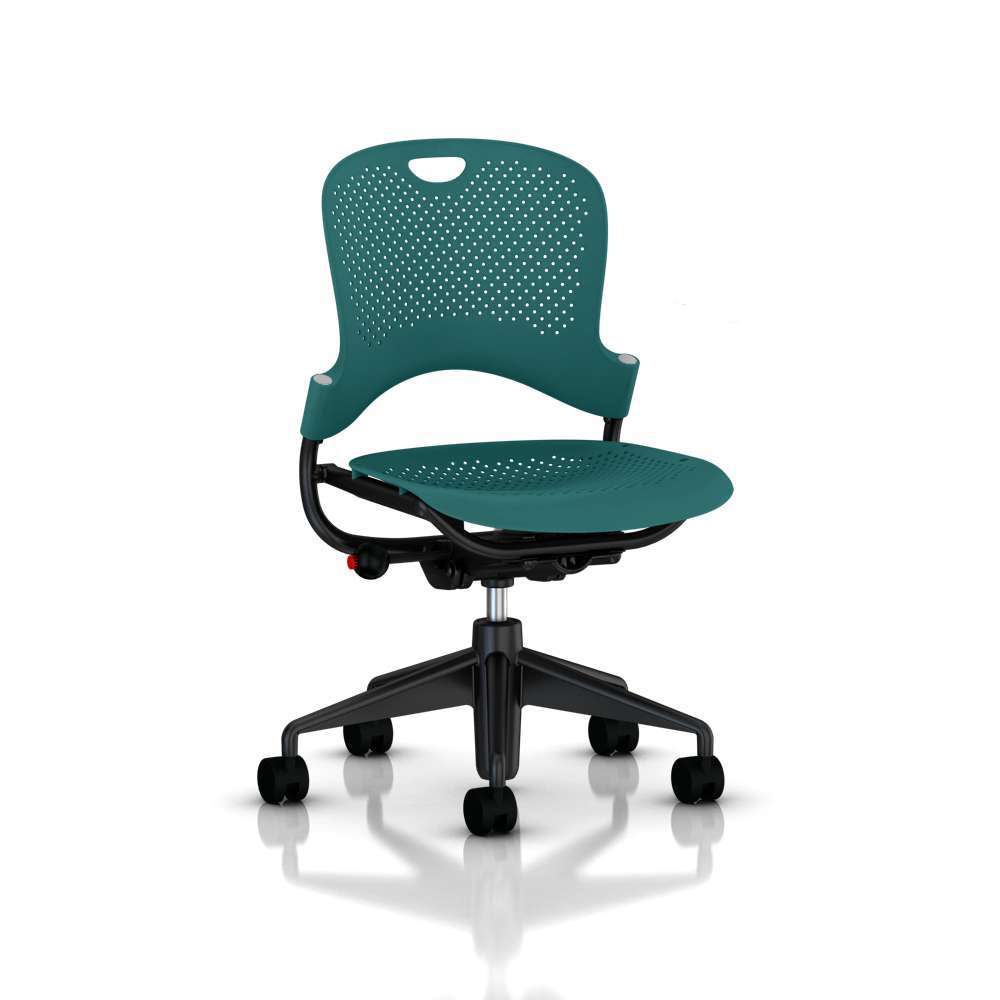 ---
The Caper Multipurpose Chair—with swivel, tilt, and height adjustment—is a mobile, easily adaptable office chair. Working at a desk, gliding over to meet with a colleague, reclining in thought, these and a full range of activities are comfortably undertaken in the Caper Multipurpose Chair. Adding adjustability and comfort to the design of its four-legged cousin, the Caper Multipurpose Chair can easily be used by multiple people with a minimum of adjustment.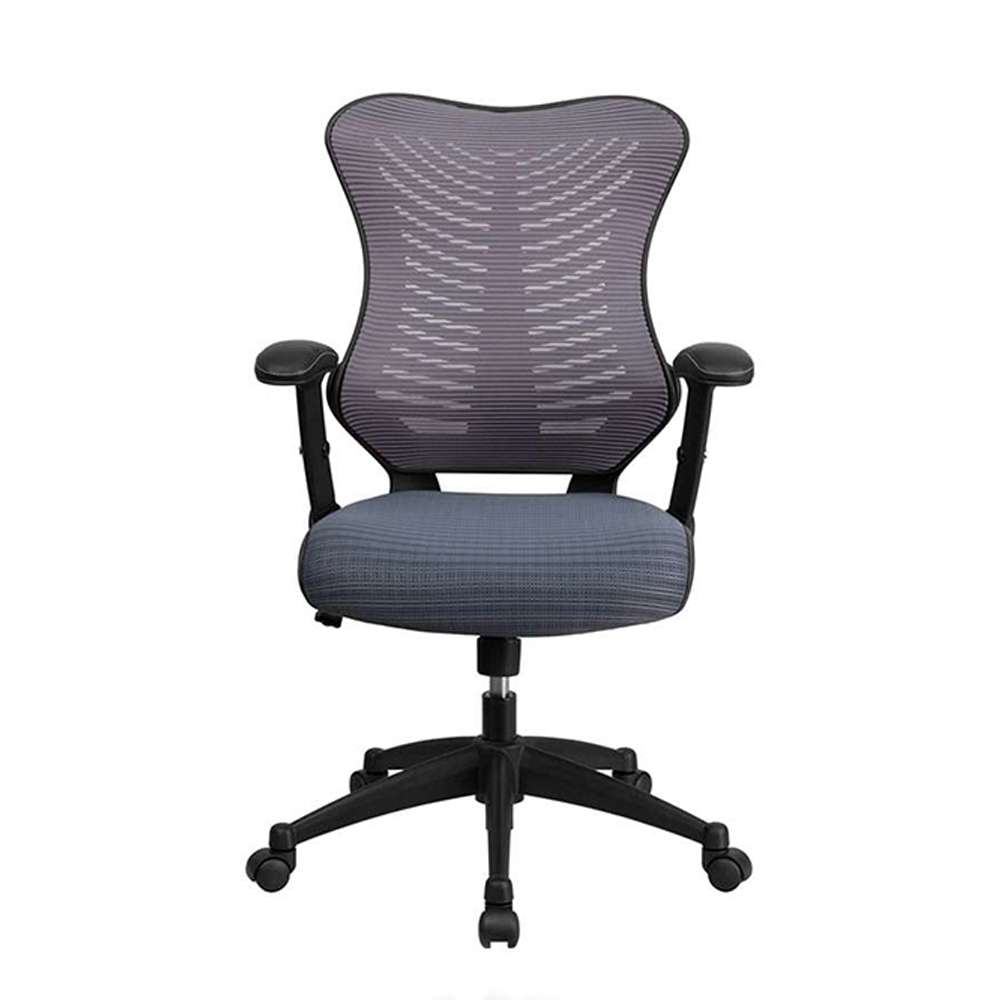 ---
The VXO Chair has the most comfortable seat out of any chair on this list; it's made out of memory foam! The combination of ergonomic mesh on the backrest and cushy memory foam on the seat makes this a wonderful pick for the cash-strapped shopper. You can even choose a seat color!
The Final Five
Vora's distinct, woven mesh pattern makes it stand out in a crowd. With a sleek, black frame and black mesh back, Vora is easily integrated into any environment. Add ergonomic functionality by selecting models with height adjustable arms, a swivel tilt mechanism, or knee tilt, providing full adjustment and support that's applicable for multiple tasks. Its flexibility makes Vora a simple go-to to use in any work space.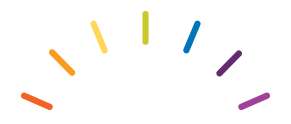 ---
Hon's Ignition Chair kicks off our list. This chair comes standard with a mesh back that's breathable and conforms to the unique curves of your back. One really cool feature is the adjustable back height. Most chairs only have an adjustable seat height, but the Ignition Chair also has a back that slides up or down so that it accommodates short and tall people. Our IT developer, Tim, sits in the Ignition chair, and he loves the conformability of the mesh back and the height-adjustable arms. The seat is available in 10 fun colors, so you can also give it some personality. With a price that starts at under $400, this chair is affordable, comfortable, and ergonomic.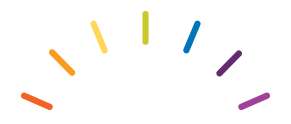 ---
Whirl is the perfect solution for task intensive areas. Whirl's ergonomic options and overall comfort make it the right solution for any situation. When style and comfort are on the top of your list, Whirl is the answer.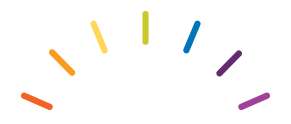 ---
Steelcase Series 1 delivers on what's important-- performance, style, and options. It retains the durability and comfortability of Steelcase, while making it affordable and attainable for everyone. Designed with a lightweight, slim profile for today's smaller office footprint, Series 1 offers a quality of chair uncommon to this class of seating. Steelcase made an affordable chair without compromising ergonomics, comfort, and all-day support. The Series 1 Chair offers 11 mix-and-match knit, flexor, and lumbar color options, and a wide range of shell and finish options that enable organizations to express their brand in a way that represents them better than any old office chair ever could. Plus, its available in a stool height for use at any work station.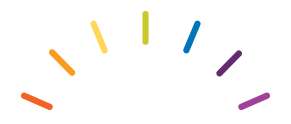 ---
The Sayl Chair may be a few dollars over the $500 price tag but it is #1 on our list simply because it is an incredible chair and affordable. Herman Miller is one of the premier furniture manufacturers in the world, and the Sayl Chair lives up to their sterling reputation. Its architectural design makes it wonderful for modern spaces, and its flex-back offers plenty of support while still being responsive. This chair has plenty of options that can price it well over $900, but the base model still provides ergonomic support and good looks that other less expensive chairs just can't compete with. Since the Sayl is a Herman Miller chair, it comes with their standard 12-year warranty and the assurance of high-end quality. The Sayl Chair is the best chair that you'll find on our site for less than $500.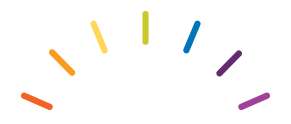 That concludes our list of the top 5 office chairs under $500. We understand that everyone has different budgets, so we do our best to accommodate different price points. Office chairs are a necessary piece of furniture in every office, so it's important that you get one that makes you healthier and happier.
When buying an office chair, the important thing to remember is that you should get one that fits your body, adjusts where you need it, and will last a long time. Feel free to contact us anytime with questions (click here for ways to reach us). If you're shy, try out our Furniture Genius and let us know if it gets it right (or wrong). Good luck, and happy office chair shopping!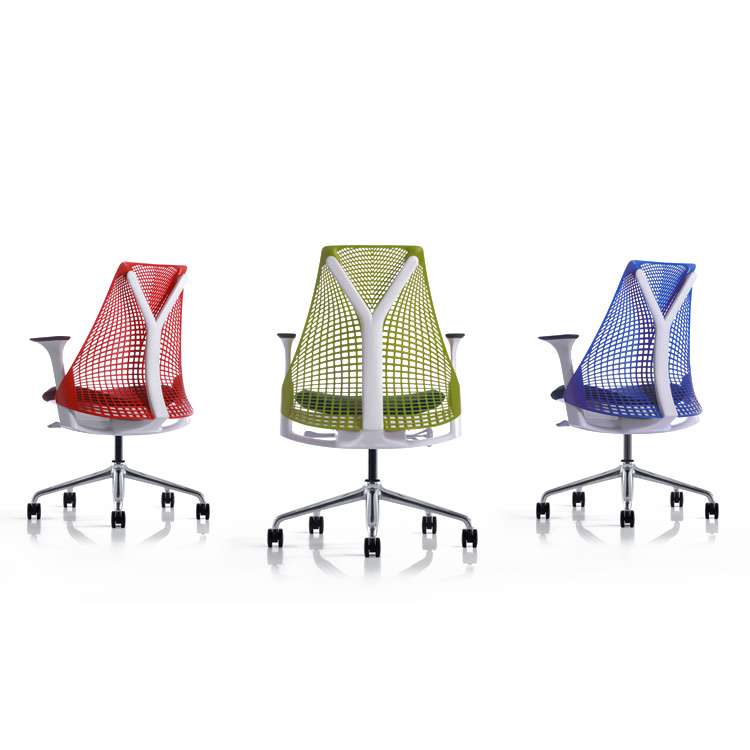 ---