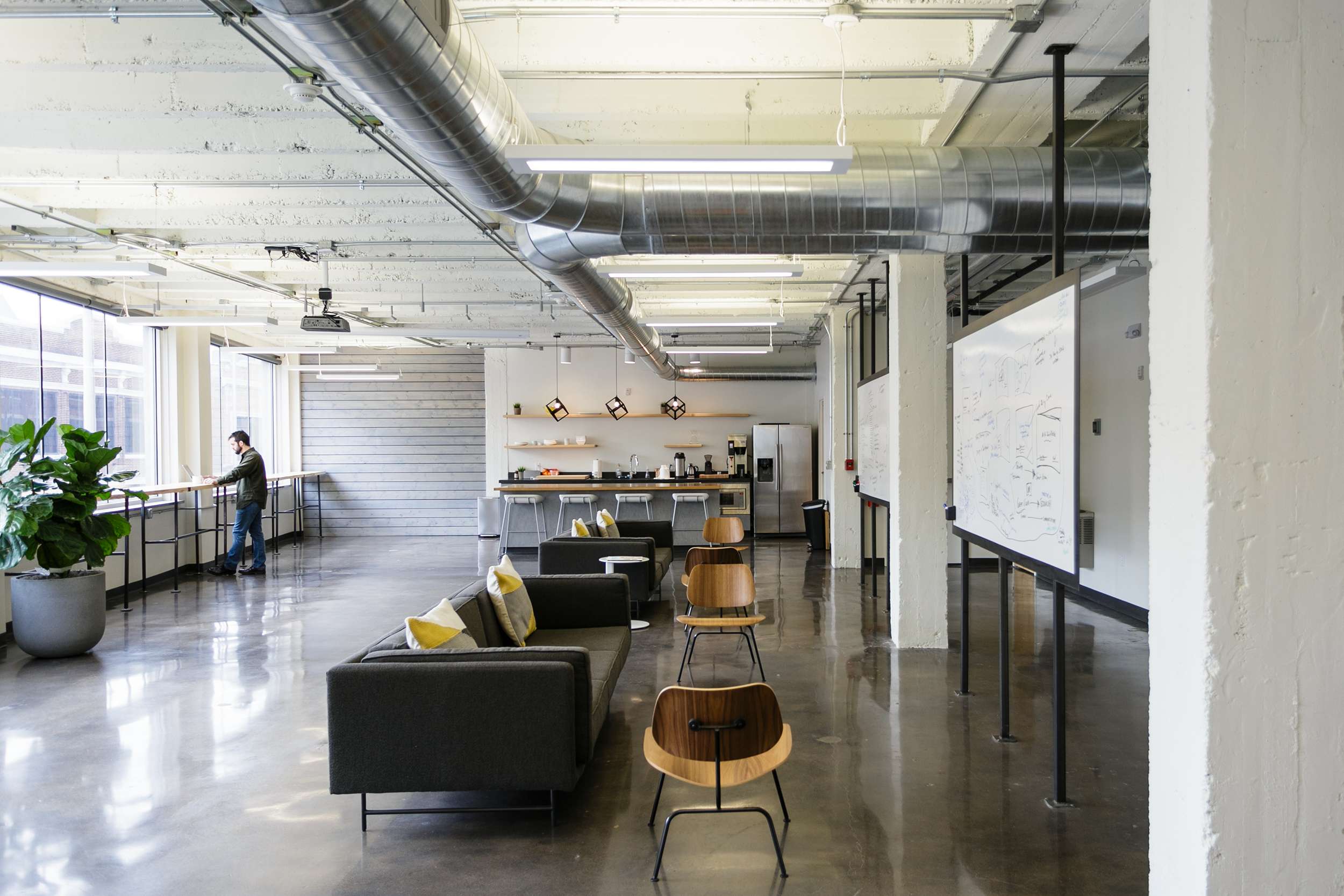 Products Shown: Eames Molded Plywood Lounge Chair by Herman Miller, Bank 96" Sofa by Blu Dot


No two offices are alike. Smart Furniture's access to top brands and products allows our design team to serve all types of workspaces and cultures. When we came on board to design Whiteboard's space, we wanted to create an all-encompassing creative space. Whiteboard is a creative agency that works in small, multi-disciplinary teams focusing on digital product development, digital marketing, and digital platforms. This meant we needed to design a collaborative space for comfort and productivity.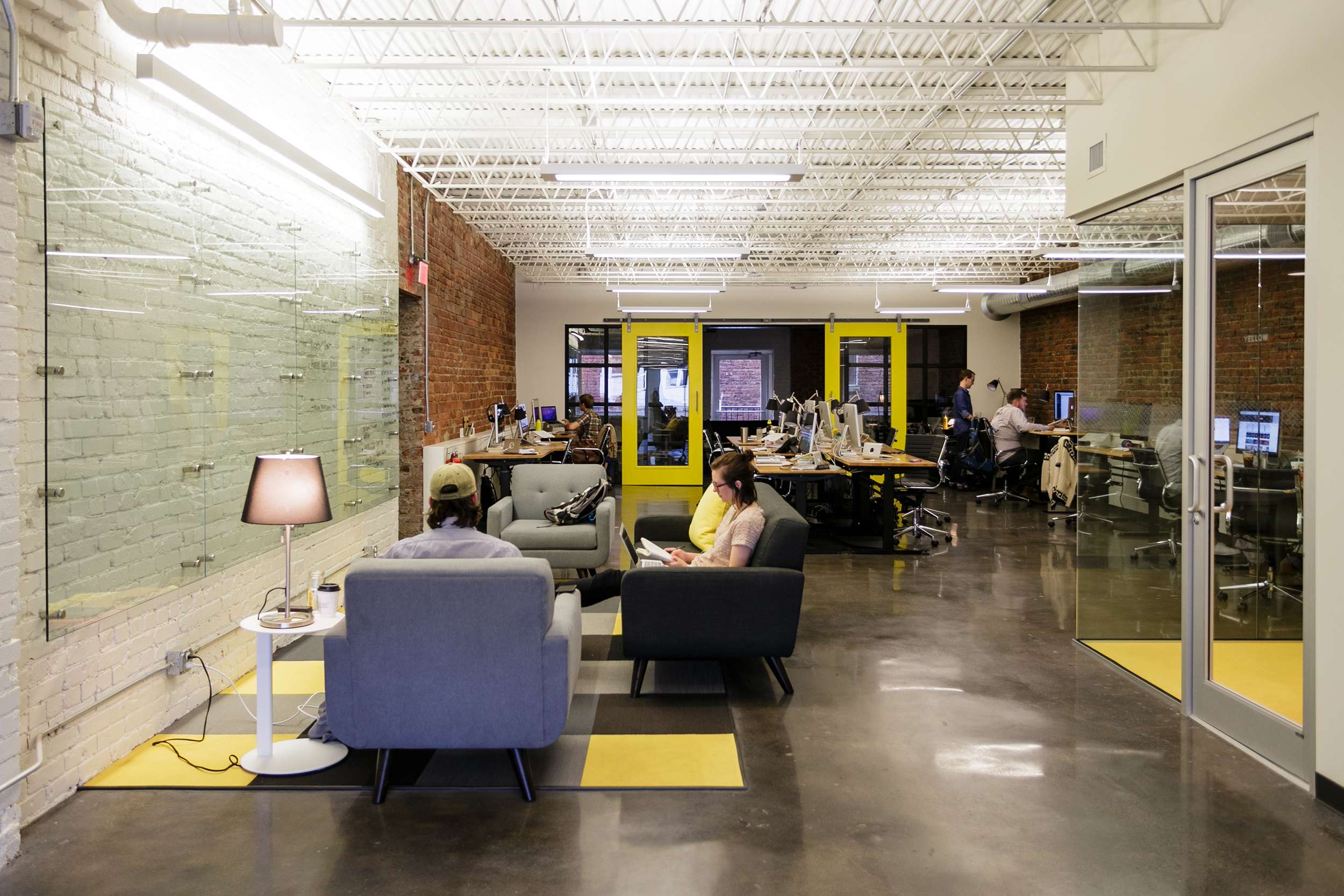 Products Shown: Luna Chair by TrueModern, Luna Sofa by TrueModern, Eames Aluminum Executive Chair by Herman Miller, Electric Mod Desk Pro by MultiTable, Bink Mobile Media Table by BDI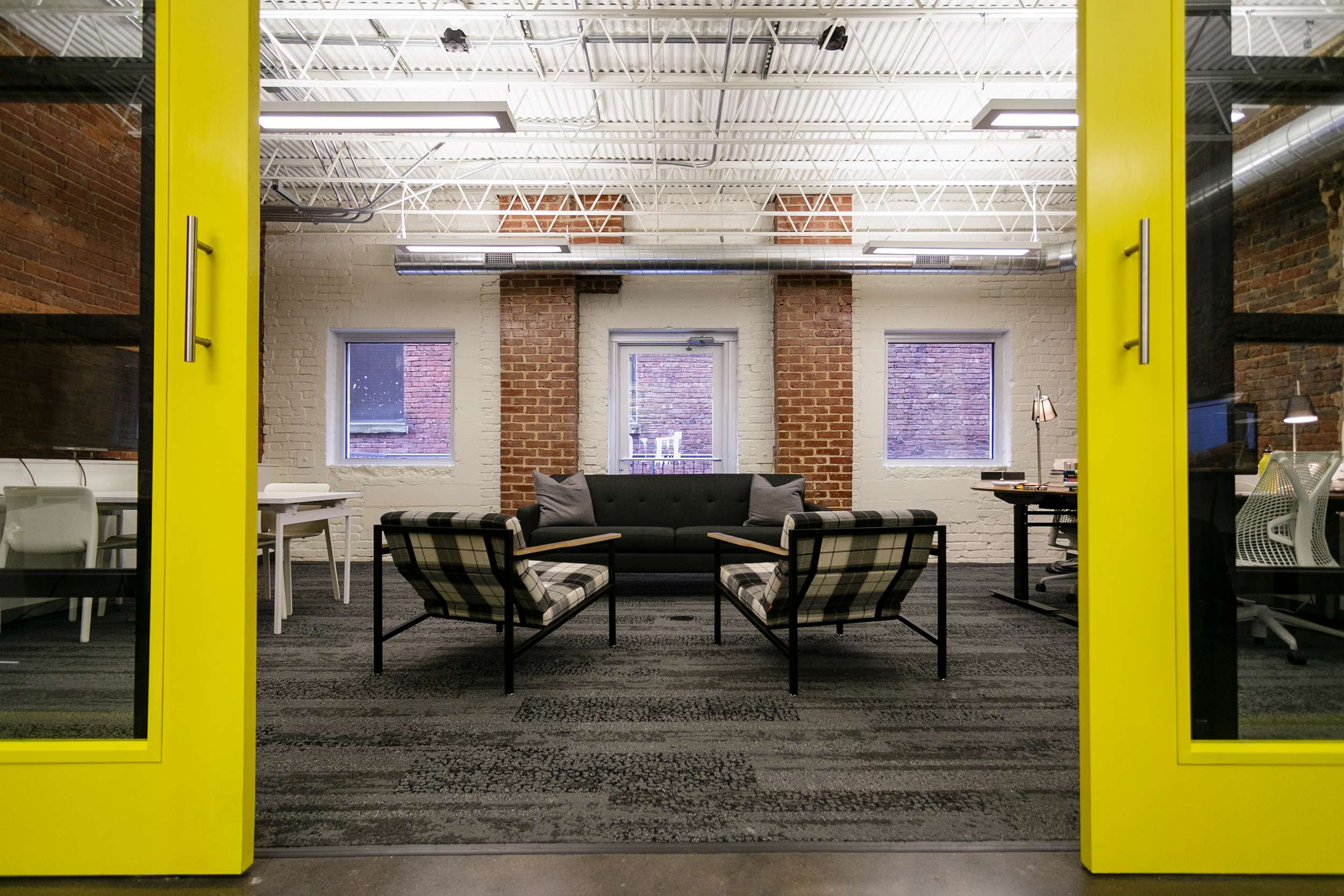 Products Shown: Halifax Chair by Gus* Modern, Sayl Chair by Herman Miller, Chair First by Magis
The space operates as an open office concept with connected work areas, a conference area, and a comfortable lounge area. The mixture of residential and office furniture fit perfectly without leaving any areas of wasted space. The minimalist design of the furniture and the overall layout creates a light and airy atmosphere for the team.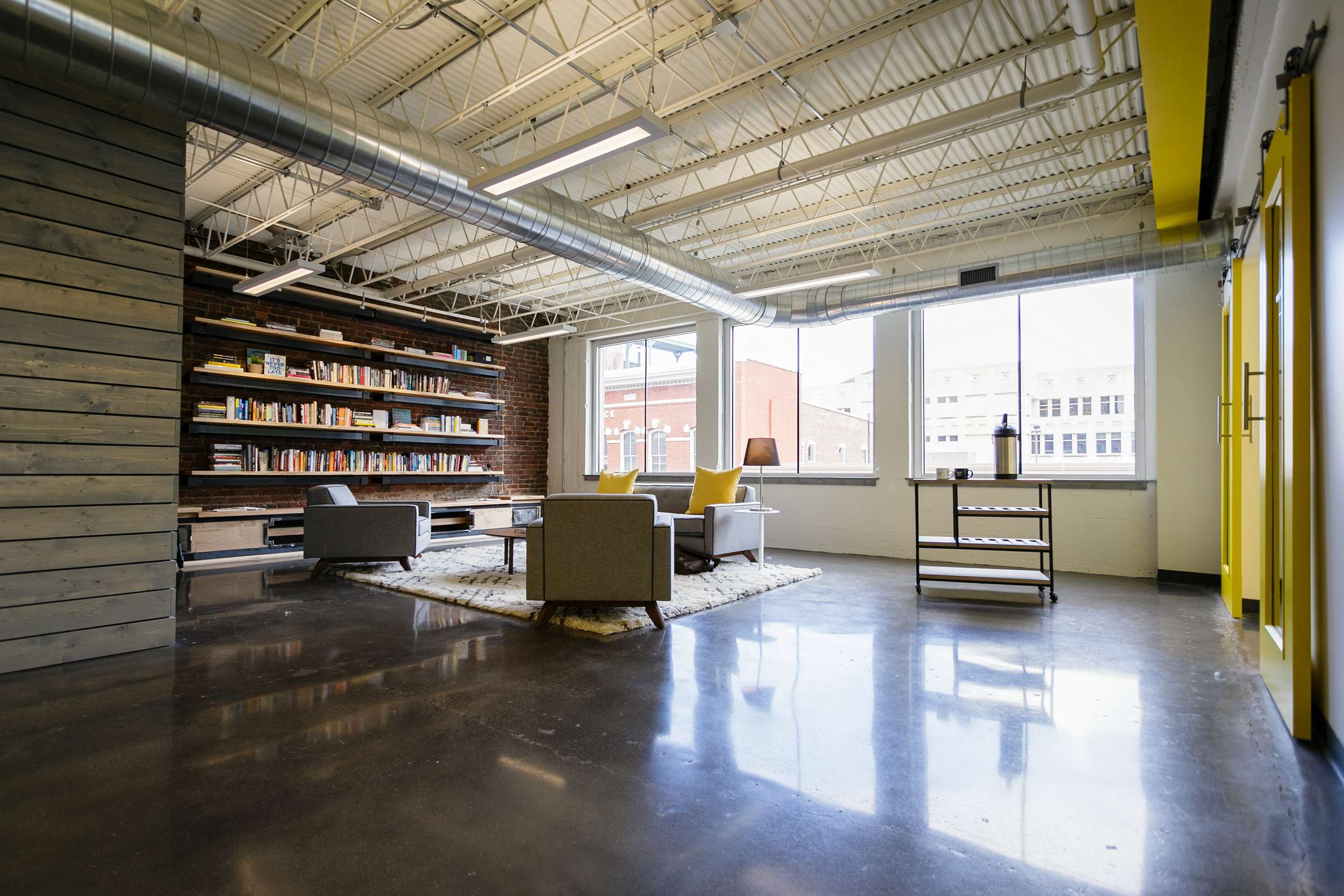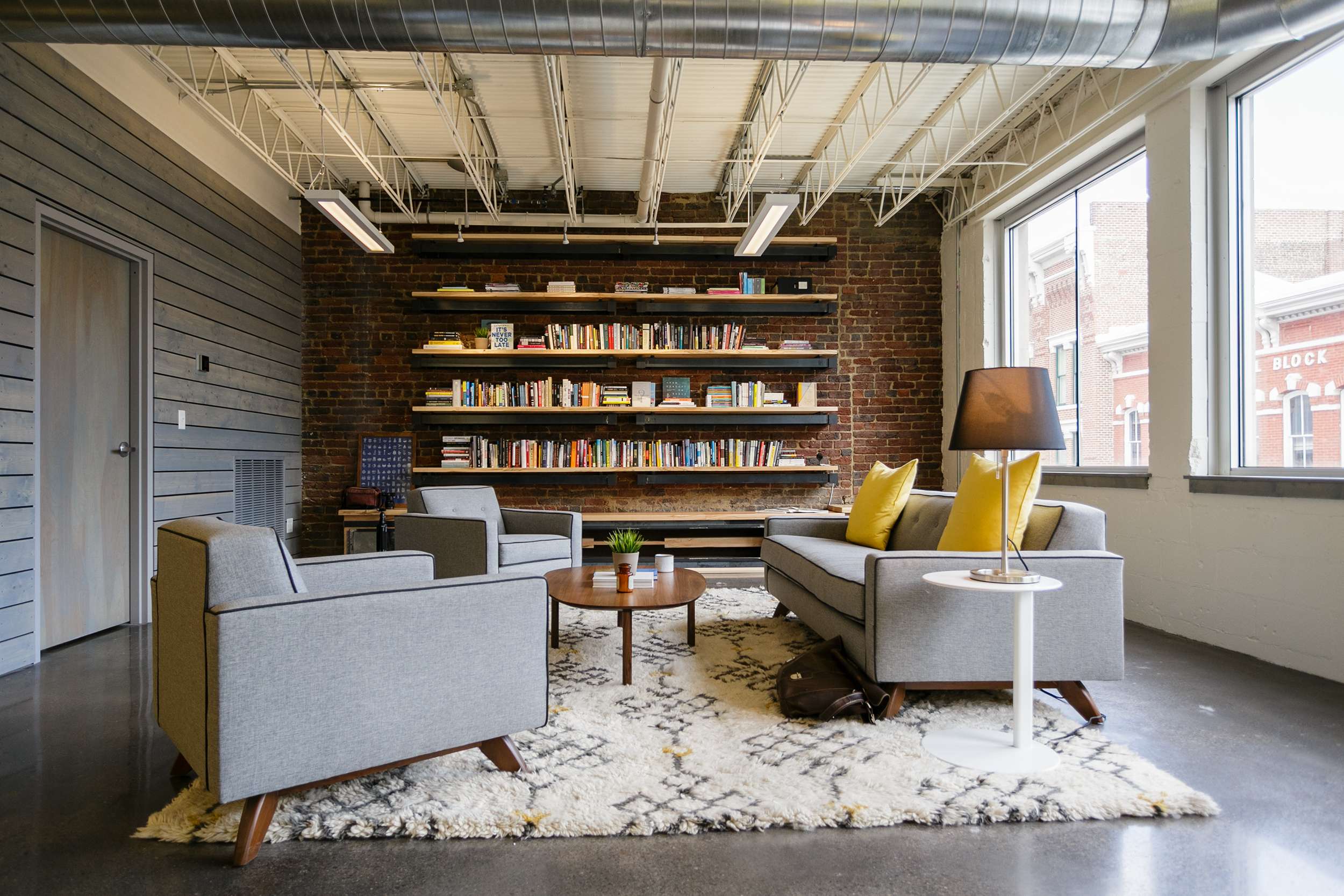 Products Shown: Swole Large Table by Blu Dot
The conference room compliments the overall clean and minimal design across the office. A simple conference table and chairs were selected for the space with the notion of keeping the room open.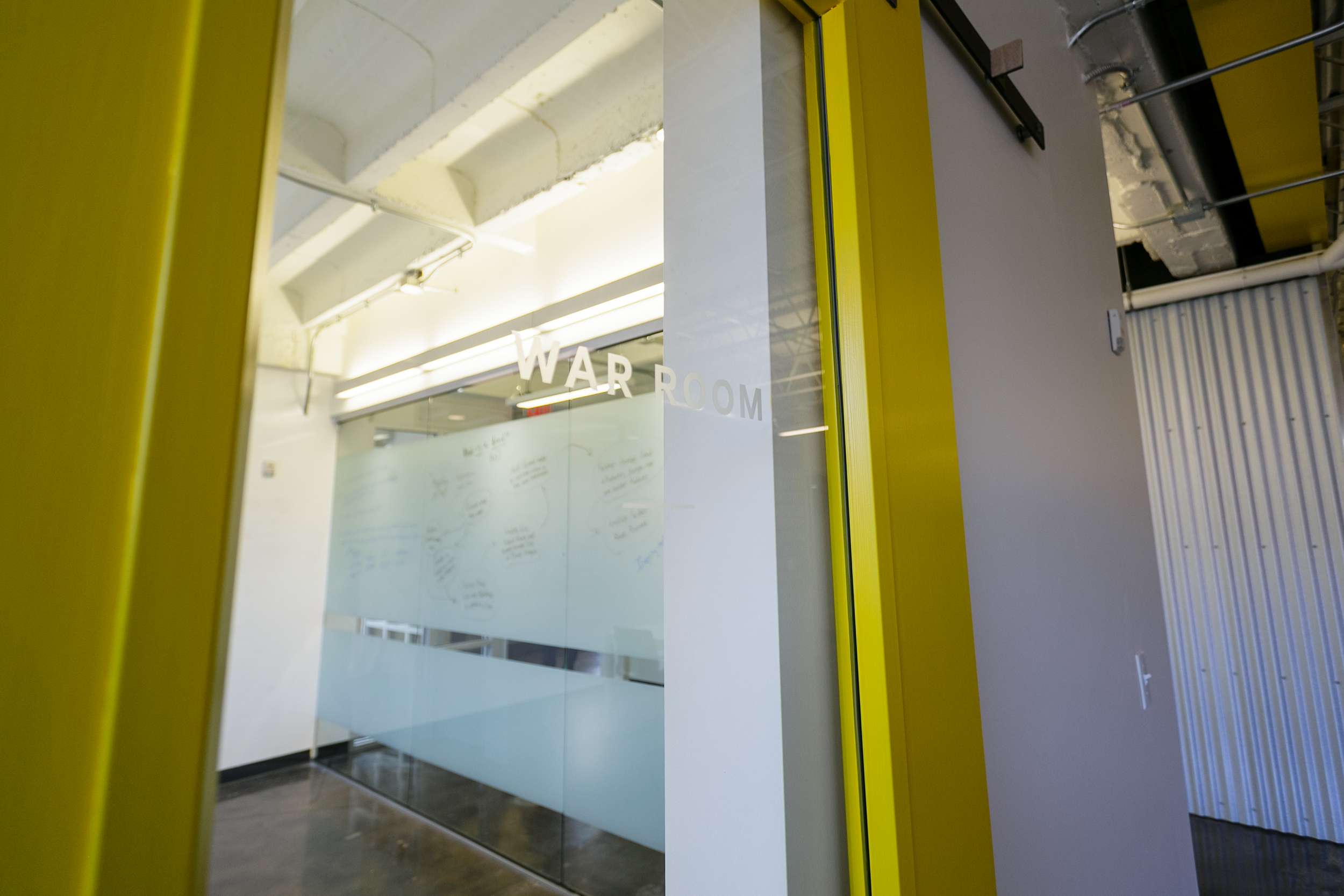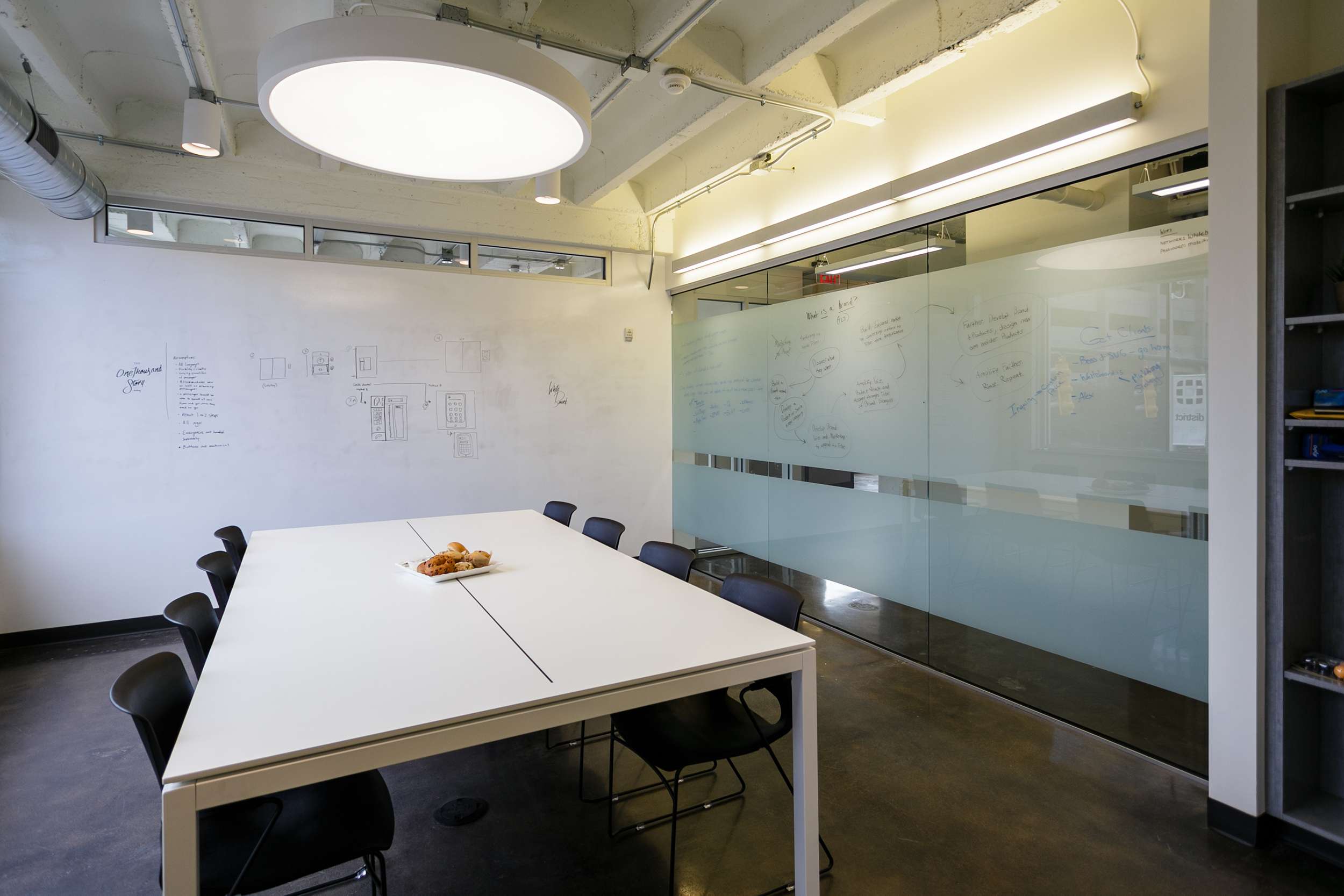 Products Shown: Motivate Stacking Chair by HON
The Whiteboard office is an exemplary model of designing an open space and utilizing every inch to its fullest potential. Our design team knows furniture and strives to meet the needs and culture of every type of employee and workplace. If you're ready to update your space, the Smart Furniture team will walk you through every step in creating the best plan and layout for your company.

Learn more about our Smart Business Progam here.