Why Should You Buy Office Furniture from SmartFurniture.com?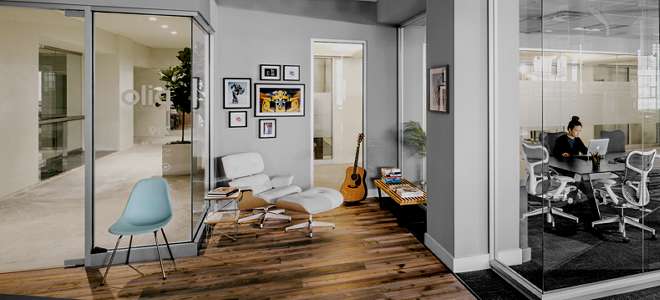 WHY SMART FURNITURE?
We want to be the very best place in the world to buy furniture. To do this, we realized early on that we would have to do things our own way if we were to do them right. Below are some of the values that guide us.
---
---

Exclusive Small Business Program
As an entrepreneur, you have enough on your plate. We take the hassle out of furniture buying so that you can concentrate on the other parts of your business. From order entry, monitoring, paperwork, and delivery scheduling, we take care of it all so that you don't have to.
---
Low-Price Guarantee
We promise that we will have the best possible prices on all new, fully-licensed and authentic products. If you find a better legitimate price, please let us know by calling 888-467-6278. After recovering from our shock and confusion, we will match the price if we can (plus, we may throw in a free t-shirt or a cookie or something--we love cookies).
We understand what it's like to run a small business. We are one ourselves. That's why we always have the lowest price we can. On there internet, there are cheaters, rule breakers, and generally unsavory characters who will promise you the world but won't deliver. We don't do that. We just give you the best price all of the time.
---

45-Day Hassle-Free Returns*
We buy stuff online, and we understand how some purchases go. You open the packaging, take a gander at the sparkly new product inside ... and sometimes, you're underwhelmed. Don't worry; we're here for you. We'll do our absolute best to make sure that your returns are seamless, easy, and totally straightforward. If you're not completely pleased with your purchase, let us know, and one of us will walk you through our return process. You can e-mail us at customerservice@smartfurniture.com or call 888-762-7841 any time for help.
---
Free Shipping on Most Items
At SmartFurniture.com, we are always looking for ways to save you money. That's why we offer Free Shipping on orders over $39 on every product where we are allowed to (some brands force us to charge shipping).
Flexible Payment Options
We can charge your order up front, or we can wait until it ships. You can pay with a check, credit card, or wire transfer. We would take your cash, but we don't recommend sending that kind of scratch through the mail. Pay us how you want.
100% Safe & Secure Ordering
We use the latest encryption technology to keep your personal information safe. We use 128-bit Encryption and Secure Sockets Layer (SSL) technology to ensure the security of your online order information. All your ordering information -- including your name, address, and credit card number -- is encrypted using a secure server for maximum security.
The Best Office Products, All in One Place
We've carefully selected the best office products by all of the best brands on the market, and that's what we carry. From office chairs to modular desk systems, you'll be hard pressed to find something we don't have. If you want all of the best stuff in one place, you've found it. You won't have to shop at multiple stores or talk to all sorts of different people to get what you want.
---
We Have A Soul
We are real people, most of whom have an ownership stake in our company. So we care, more than usual, that you are treated well. If you ever happen to call, email or chat with us, you will speak with an actual person who works at Smart Furniture in Chattanooga, TN.
We won't outsource your calls to a different company, country or planet. Ever.
We will actually do everything we can to help you. Everyone has had to deal with apathetic companies at some point, and we are here to right their wrongs to you. We are small enough to actually care, and have a team of design specialists and customer service people who know a lot of stuff and really like helping people -- and are pretty good at it. We live, work, and play in Chattanooga, Tennessee. Yes, you may detect an accent, but it's because we're from the South, and everybody here talks funny.
---

You Will Be Treated With World-Class Customer Service
We strive to provide the best customer service in the world, which sounds cliché, but we're very serious about it. We admit that we're not always perfect, but we really try hard to make you happy. Yes, we've won lots of awards for our service, but until you experience how hard we try to make you happy, you will have no idea. So give us a chance -- call us, ask us a question, or request a custom design. Let us impress you.
We care about ethics and integrity. Our team is small but dedicated, and we strive to be honest as the day is long, because it pretty much helps everybody. We think you'll appreciate how we do things.
---
We Use the Stuff We Sell
One of the best testaments you can find for a product is if the folks selling it actually use it. Well, we do. Our office is filled with the products that we recommend, because we know how good they are. That also means we can give you a first-hand account of what you're buying.
We Know Our Products
We're always learning. We train meticulously to make sure that we know exactly what we're talking about when recommending products to you. We stay ahead of the game, so that we always have the best furniture solution for your office. We do the research so that you don't have to.
Free Design Assistance
Offices are like snowflakes--no two are the same. That's why we offer complimentary (Yes, that means 100% free) design assistance. From 3-d renderings to customized color schemes, we can make your office truly one-of-a-kind. There are no box-cutter solutions on our site. That's because we want your office to fit your business, not the other way around.
No B.S. Policy: Always Be Honest
This kind of goes back to the Golden-Rule concept of customer service we discussed above, but it's worth emphasizing again. Have you ever called a cable company? Or a computer operating system company? Or the DMV? We have. It can squash your faith in humanity. We will try to restore it. We will try to be friendly, efficient, helpful and level with you, all the time, even when we make a mistake.
---
If you have any questions, please call us (888 467 6278 toll-free) -- we'd love to chat!
---